Making environmentally-conscious choices for your life and home can result in more efficient uses of energy, decreased consumption of resources, and—in the long term—a higher home valuation and money saved in electricity, water, and utility use. More importantly, taking steps to be more sustainable can lead to better protection of the environment and natural resources for future generations. Check out our list for ways to increase the sustainability of your home!


​​​​​​​Shop Vintage


​​​​​​​Shopping vintage for clothing and home goods has gained popularity in recent decades. Vintage goods are not just second-hand; vintage clothing and furniture have a history to offer and interesting stories to tell. Not only does shopping vintage provide unique, quality-made products unlikely to be found anywhere else, but the practice reduces trash created by throwing away used clothing and home decor, which benefits the environment.
The Los Angeles area has several year-round flea markets for visitors to explore and find the perfect pieces for their homes. The L.A. "Flea Circuit" hosts Saturday markets, including:
Sunday markets include:
The Topanga Vintage Market reflects both its location in the Valley and a passion for fine antiquing in a fun atmosphere. Each month, the market attracts approximately 3,000 shoppers to 180 vendors and local artisans situated at Pierce College in Woodland Hills. The three-year-old market is regarded as "one of LA's top sources for vintage" by several regional magazines.

The market features local sellers with "fresh vintage" from the 40s to 70s as well as antique furniture and home decor. Many of the pieces are artfully up-cycled and boho-chic in style. Visitors can enjoy complimentary parking, food trucks, and music! Though the market is temporarily on hiatus, it usually takes place every fourth Sunday of the month.

​​​​​​​
Renewable Energy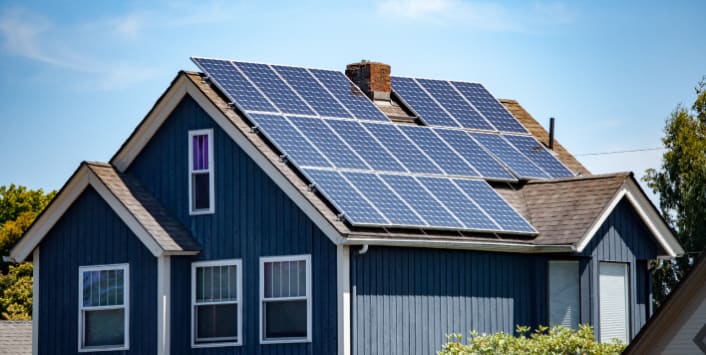 Image courtesy of Green Mountain Energy

Utilizing renewable energy contributes to lighting, heating, and cooling of living spaces without the use of mechanical or electric equipment.

Solar panels are one way to provide a source of clean, renewable energy to power homes and reduce carbon emissions. Other methods include installing a small wind turbine or micro-hydro system.

When building a home, it's important to discuss the best options for positioning and constructing a home to optimize renewable energy use with your architecture and/or contractor.


Composting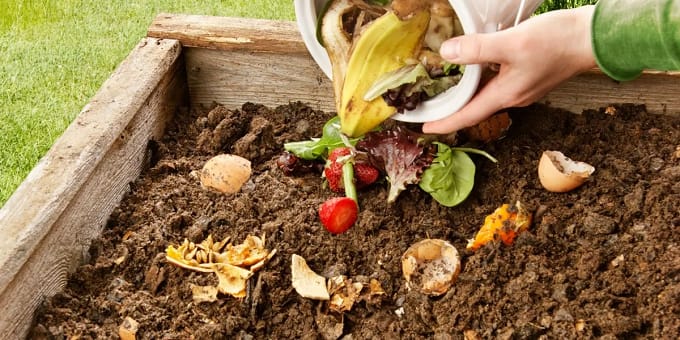 Image courtesy Racine County Eye

One of the most basic sustainable additions to a home is a compost bin or outdoor pile. Simply gathering dead leaves and yard trimmings in an enclosed gate or bin provides a base layer for compost. As vegetables, eggs, fruit, and coffee grounds are used in the home, gather the scraps and shells and add them to the compost pile.

Over time, the pile of scraps will create a nutrient-rich additive for gardens and yards while keeping those items out of landfills. The process of growing vegetables and fruit in a home garden and saving the scraps to compost once the produce is consumed adds the nutrients back into the soil and begins the process all over again.

Xeriscape gardens filled with drought-tolerant plant varieties further reduces consumption of water and increases a home's sustainability.



Invest in Energy and Water-Efficient Appliances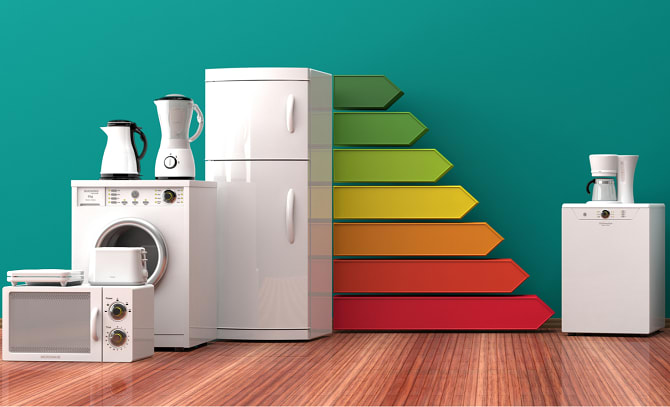 Image courtesy of GreenBiz.com (Shutterstock)

Home appliances account for a large percentage of home energy consumption. Not only do they incur a cost for the purchase of the appliance, but the costs of operating can quickly add up, too. Energy-efficient options drastically reduce operational costs.
​​​​​​​
When choosing appliances, select machines (i.e. refrigerators, dishwashers, air conditioners, and dryers) with high energy and water-efficiency ratings and toilets with low-flow sanitary fittings. Additionally, take the simple steps of swapping regular lightbulbs for eco-bulbs to further reduce electricity consumption.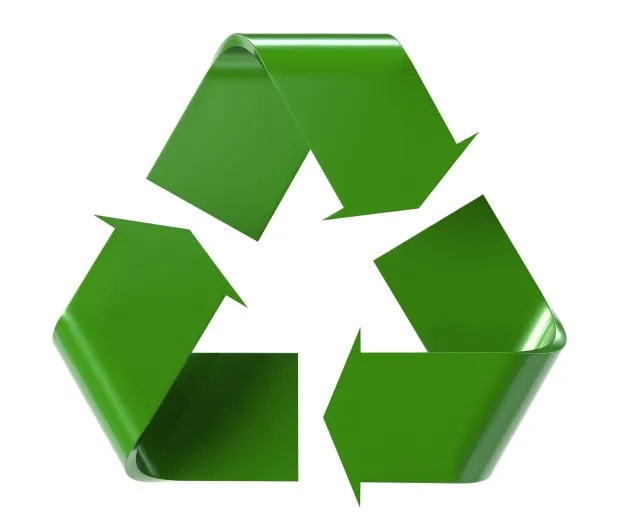 ​​​​Reduce, Reuse, Recycle

The process of "reduce, reuse, recycle" is a widely-known system; however, some easy ways to implement it are often overlooked within the home. Reducing waste expenditure decreases environmental impact and prompts consumers to thoughtfully choose the materials and goods they use on a daily or periodic basis.

When it comes to building or remodeling a house, utilizing reclaimed materials (such as pre-used bricks, wood, metal and even used appliances with scrap value) can infuse personality into a home while reutilizing saved materials rather than sending them to a landfill. This idea can also be applied when removing old materials from a home. Rather than throwing all old materials into a dumpster, carefully consider what can be saved and reused.

Broken or used tools and furniture can be revamped with new fabric or repairs—often at an inexpensive cost.

Even subtle adjustments, such as reducing the use of plastic bags, paper plates, and cups, can result in a significant reduction of waste. Instead, choose reusable materials for everyday use.


​​​​​​​
Choose Native Plantlife for Gardens and Landscaping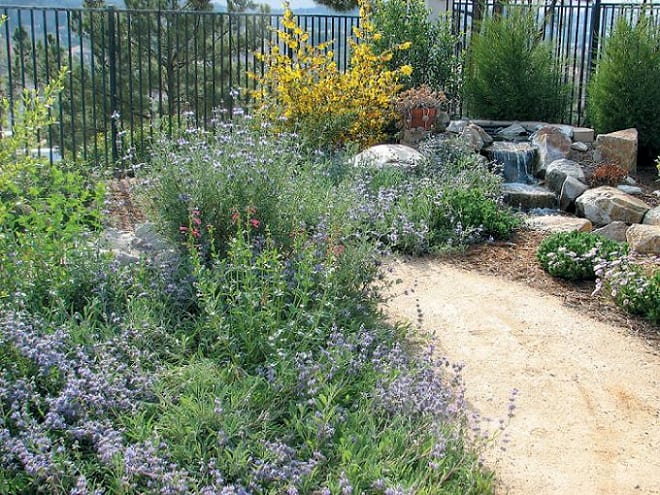 Image courtesy of PacificHorticulture.org.

Maintaining a healthy and well-landscaped yard is about more than just aesthetics. Thoughtfully-planned landscaping can serve as a windbreak for a home and assist with cleaner air and a cooler house.

For California residents, it's especially important to choose plants and shrubbery that require little additional watering, can withstand the region's Mediterranean climate, and are not invasive to native plants and wildlife. The California Native Plant Society provides several resources to home gardeners to educate themselves on choosing native plants and caring for gardens in an intentional and eco-friendly way.

Energy-efficient gardens minimize water use and plant according to varying water needs while using plenty of mulch. Collecting rainwater for a drip irrigation system is an environmentally-conscious option to deliver water to plants.


​​​​​​​Install High-Performance Windows

High-performance windows can make a significant difference in reducing energy expenditure from a home. Developments in technology and techniques include double-glazing, special coatings, nonconductive framing materials, and air-tight construction.
Updating inefficient windows is one way to work toward long-term energy and cost reduction. Those living in warmer climates should look for windows with low solar gain, which means less heat is conducted into the interior through windows.

Residents of colder climates should choose frames that are well-insulated and triple-glazed windows to minimize heat loss.


*Image of courtesy of HGTV.com.
Interested in learning more sustainability tips that can enhance home value while increasing your home's energy efficiency and protecting the environment? Contact Nina Kurtz today. With over a decade of experience, her dedication as a Los Angeles real estate agent will help ease the process of finding the perfect piece of luxury real estate in L.A.'s competitive real estate market.